Record Breaking GCSE Results and Top Grades 2021
GCSE students have received another set of record grades, in the second year of Covid disruption due to exams in England.
Top grades (7/As and above) rose to 28.9% from 26.2% last year, while grades 4/Cs and above – seen as passes – rose to 77.1% up from 76.3%.
Girls moved further ahead of boys – 33.4% of girls' results grade 7/A, 24.4% for boys
In England, independent schools had biggest increase in top grades – 61.2% of results at grade 7/A, compared with 26.1% in comprehensives, 28.1% in academies
London had most top grades in England, north east the least
3,606 pupils got all grade 9s
The two years of replacement grades, after exams were cancelled in the pandemic, have had significantly higher results, for GCSE and A Level.
Exam officials say it reflects that no one has had a bad day in an exam and that pupils had multiple chances to show their best potential.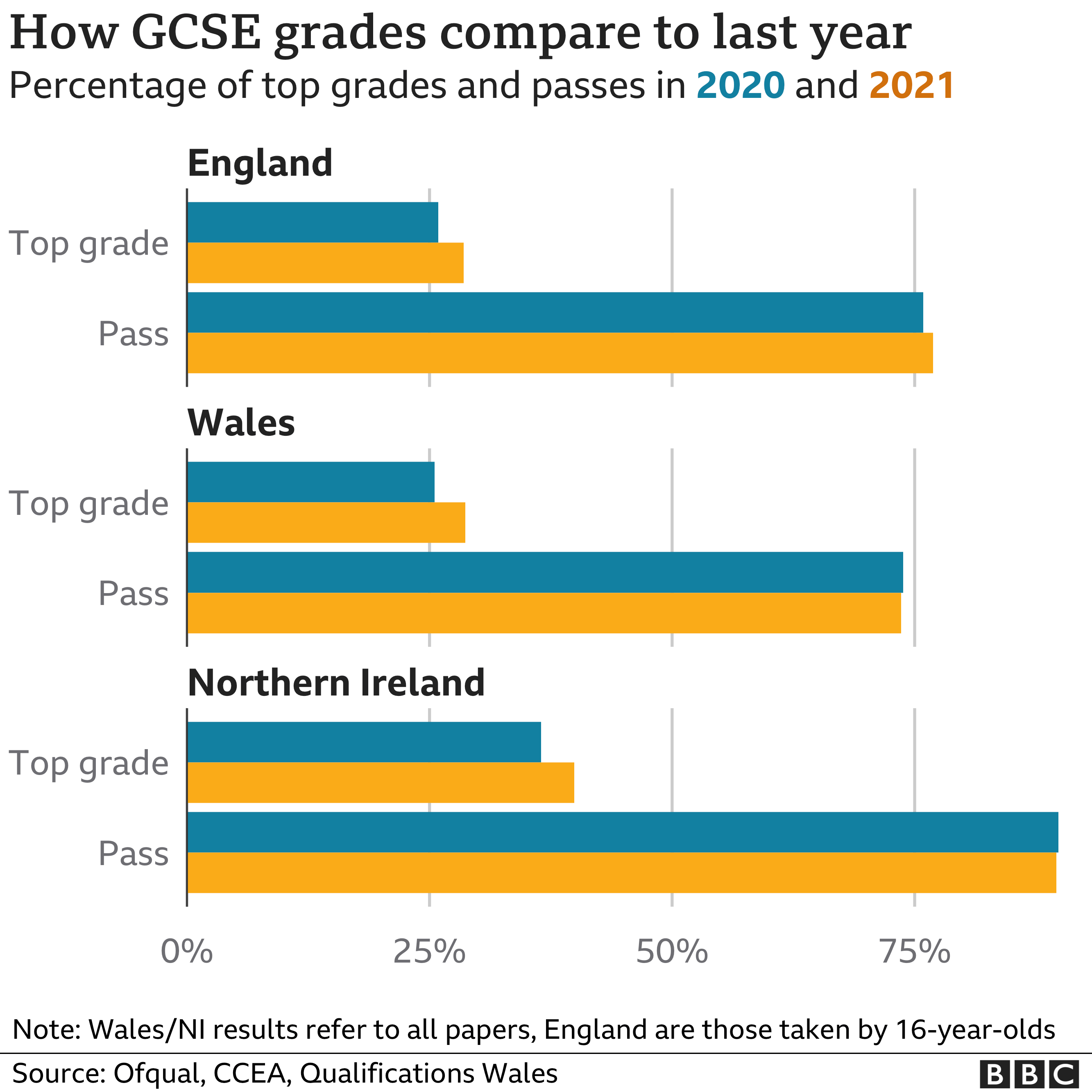 England's exam watchdog Ofqual said the system was fair, each centre had its assessment policy reviewed and samples of work were checked during a "quality assurance" process. Exam boards say that below 1% of grades were changed in the checking process.